Accommodation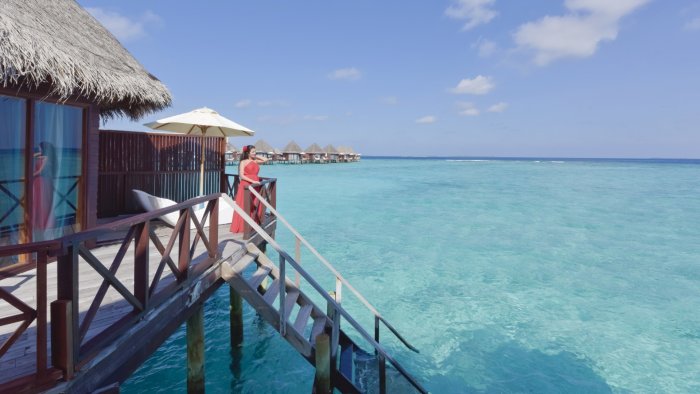 Thulhagiri water villa



Thulhagiri Island Resort is one of the more affordable resorts in Maldives resort with a very natural Maldivian feel, incredible white sandy beaches and a crystal clear shallow lagoon that invites you to bathe, snorkel and dive.
Thulhagiri island has 55 detached deluxe beach rooms and 34 water villas in its own bamboo interior design, similar to that of its sister resort in Ari Atoll, Angaga Island Resort and Spa.
All bungalows are air-conditioned, with satellite TV, mini fridge and IDD telephone. Wifi is available in the rooms and free of charge in public areas. New in 2016 - Thulhagiri Island now has a fresh water infinity pool on the island in case the shallow natural lagoon is not enough for you!
Beach Bungalows
55 detached beach rooms come with thatched roof and are beautifully furnished in light bamboo. The rooms are well appointed with modern conveniences and have the following facilities:
• adjustable air conditioning
• bathroom with freshwater shower, wash basin, bathroom amenities, bath robe, fresh towels and hair dryer
• fridge
• TV (inc. movie channel)
• veranda with direct access to the beach
Water Bungalows
34 water bungalows are of an octagonal shape and are built on stilts above the water of the lagoon. They are furnished with a four-post bed and have a huge terrace with direct access to the ocean. All water bungalows have the following facilities:
• private sun deck
• air condition
• fridge
• TV (incl. movie channel)
• tea/coffee making facilities
• built directly over the water
• glass bottom coffee table feature in the room
• sun loungers
• direct access to the lagoon
BOOK NOW