Similan Islands - Breakfast Bend
2017-03-14 14:35:27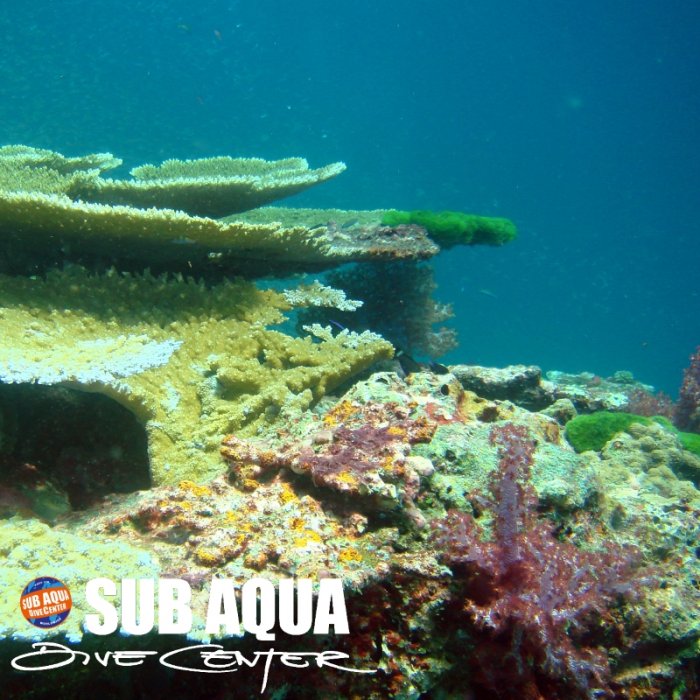 Breakfast Bend is among the Similans best dive sites.
Its name derives from the beautiful morning light that shines down on this dive site if you do it early in the day. It sits on the east side of Island #9 known locally as Ko Bangu.
There is less chance to see pelagic creatures on this side of the islands but the reef formations more than make up for that. It is an easy dive site for all levels of diver, with little current.
Descend to the foot of the reef, at 30m on the sand and you may see leopard sharks asleep after their evening hunts. Leopard shark sightings are quite common here, often seeing 2 or 3 in the same dive. White tip reef sharks are some times nestled under the table corals in the shallower sections and in the blue, there are so many schools of fusiliers and blue-fin trevally. Friendly batfish like to hang out on this dive site too and are not afraid to some times come close to divers.
Sloping gently from 6-7 metres, all the way down to the sand at 35-30m, there is so much variety on this reef. As far as Similan Island dive sites go, this is one of the best and if you can dive it in the morning, the colours are tremendous in the morning sun.