Similan Island Dive Sites - Donald Duck Bay
2017-03-15 09:20:27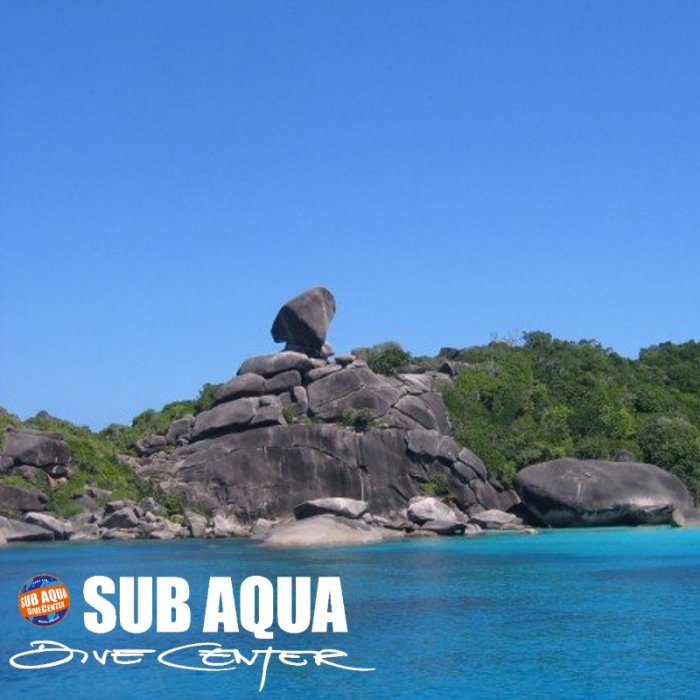 Donald Duck Bay is located at Similan Island #8
. It is probably the most famous bay in the Similan Islands and a popular dive site for Similan Island liveaboards. During a surface interval it is possible to put your feet on the sand and even climb to the viewpoint on the island. Most 4 day 4 night liveaboard options will include this in their itinerary.
It is named Donald Duck Bay because there is one rock to the edge of the bay that is shaped like the huge head of a duck. The walk up to the viewpoint provides the 'must-have' photo of your trip as you stand a-top the large rocks overlooking the bay below.
Perfect for sunset and night dives, on the edge of Donald Duck bay is a large collection of boulders, with one breaking the surface looking like a whale's back. Hence sometimes this is called 'Whale Back Rock'. The dive is calm and sheltered, and relatively shallow at maximum depth of 15-16m. Lobsters are often found in the cracks between the dives and there is a swim-through at 12m for those divers that love their Similan Island swim-throughs. There are plenty!