Similan Island Dive Sites - Christmas Point
2017-03-14 15:47:08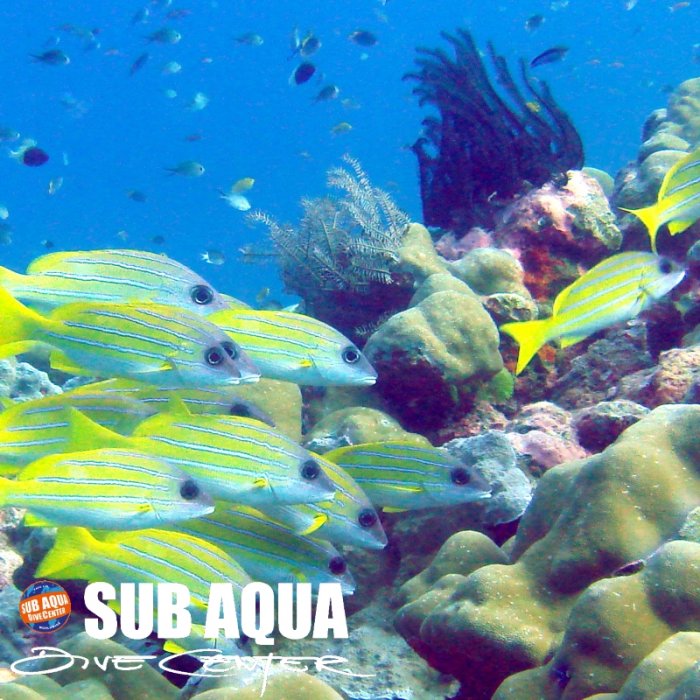 Christmas Point dive site
is similar to Boulder City in that it is a cluster of underwater boulders. In the Similan Islands it is normal to find these large granite 'boulder' dive sites on the west of the Islands, while the East side of the islands tend to be the more 'reefy' sides. Christmas Point is located on the west side of Similan Island #9 and is often done on the way up or down from the more northern dive sites; Ko Bon, Ko Tachai and Richelieu Rock.
Dive sites on the west of Similans can be affected with strong currents but Christmas Point is one of the easier dive sites. Following your dive guide through the channels and swim-throughs created by the rock formations makes for a great dive. The crevices are adorned with colourful soft corals and sea fans. It can get deep around the outer edge (35-40m) so keep an eye on your dive computer/depth gauge and if you see that leopard shark sleeping on the sand, be sure to double-check your dive computer before swimming on down to it!
Giant trevallies and tunas frequent the blue open spaces around the rocks. Napolean wrasse have been spotted here too. Moving shallower, there is a small hard coral garden at 12m depth and this is the time to look for turtles. School of yellow snapper and 5-line snapper swim shallow above the corals.