Maldives Thulhagiri - Hans Hass Place
2017-10-09 11:16:49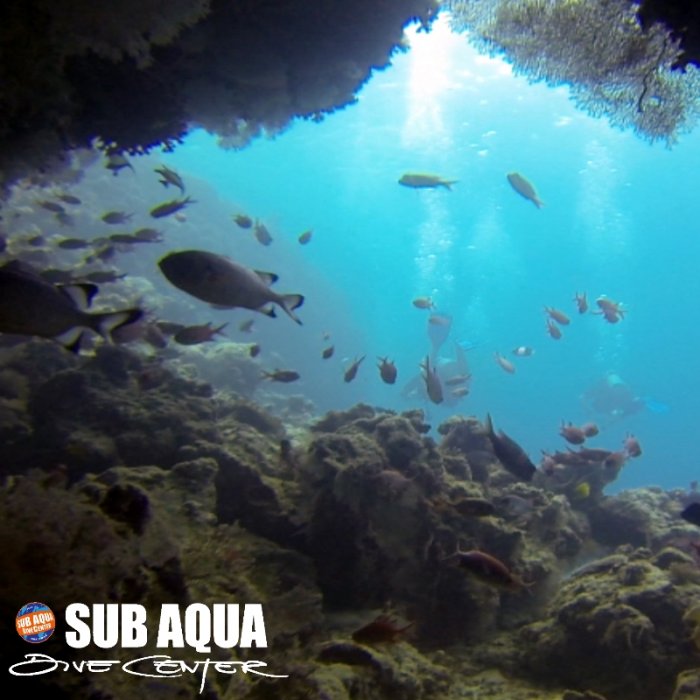 Hard corals and overhangs
. Can be a drift dive but generally easy.
Hans Hass Place is 60 minute boat-ride from Thulhagiri Island, facing Vadhu Kandu. It is an outer reef dive and consists of a rocky wall with caves and overhangs.
The most interesting part of this long, steep wall dive is a 100m long stretch that is set back from the main reef forming jagged overhangs and terraces from 5 to 30m. Some deeper overhangs and even a swim-through at 28-30m can be explored at the beginning of the dive, but the rest of the dive is best done at depths of 4 to 12m. This is where there are more overhangs covered in small, purple and brown sea fans, and schools of fish. If you look closely you will find many different invertebrates on the reef. Look out into the blue for a chance of mobula rays passing by.