Maldives Thulhagiri - Bandos Rock
2017-03-13 09:36:01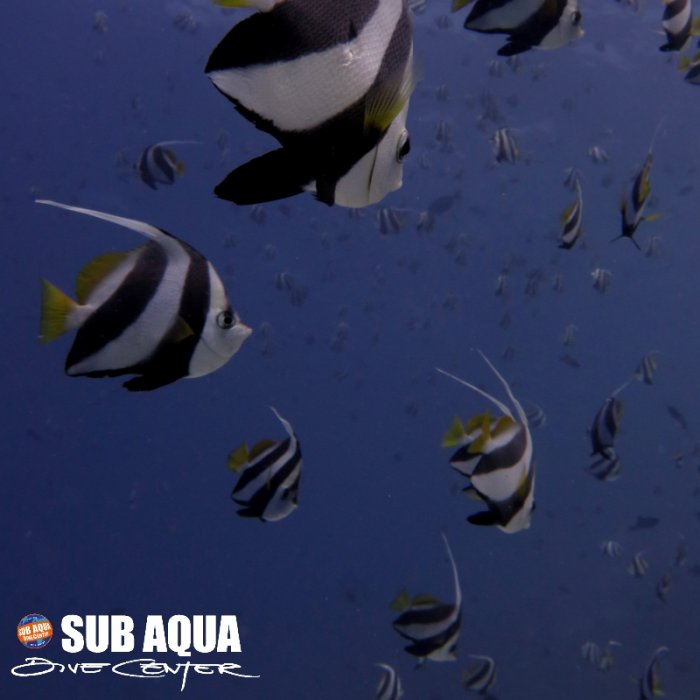 Relaxing colourful dive
Very easy, suitable for all divers.
20 minutes south of Thulhagiri Island, within the atoll is the house reef on the east side of Bandos Island. The very shallow edge of the slope is covered in large table corals, where small schools of reef fish gather, and cruising black tip sharks can often be seen.
In one section the reef has collapsed to form tiered overhangs. A tall pinnacle stands just a few meters off the reef, creating a nice canyon for divers to swim through. In the deeper part of the slope it is fairly common to see white tip sharks, big jacks and stingrays.
The shallow part of the reef has the nicest, healthiest variety of hard corals in the area. There was some damage caused by the rising ocean temperatures of El Nino (2015/16 period), but signs of recovery are already being seen. We remain optimistic!
Strong incoming currents mean this is usually a drift dive and some caution should be taken in the larger overhangs where the current can form a kind of washing-machine effect of up-currents and down-currents. Otherwise this is a very easy and relaxing dive for all levels of diver.