Maldives Angaga
Mibodu Tila
2017-10-09 15:44:13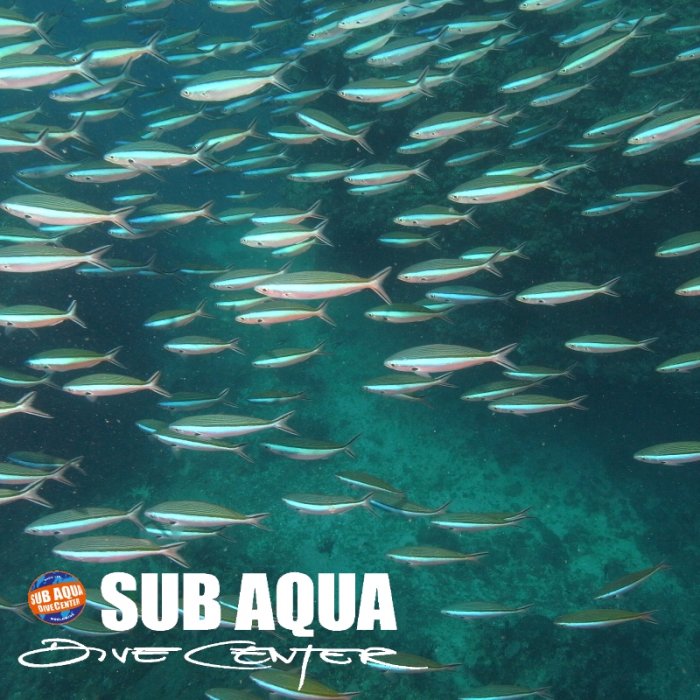 Great dive site for all divers
.
Mibodu Tila is a very big and shallow tila, making it a good option for all diving levels. It is only 8.5km south-west of Angaga Island so relatively close by.
We usually dive the north-west side, where the reef formation is more interesting. There is a big sandy bay around the middle of the tila; the reef slopes down gently to a sandy bottom at 30m in this area, but is much steeper on the north and south corners.
At around 18m depth, just south of the sandy bay, divers usually encounter a big school of blue-lined snappers. Whitetip sharks often rest on the sandy bottom in and around the bay too. On the side where there is current, big schools of fusiliers make a colourful display against the back-drop of blue water, and if you are lucky, eagle rays and big tunas do pass by here at times.
Shallower towards the end of your dive, nurse sharks and lobsters can be hiding under the blocks on the reef top.