Underwater Photo Contest 2019
2019-12-18 05:46:04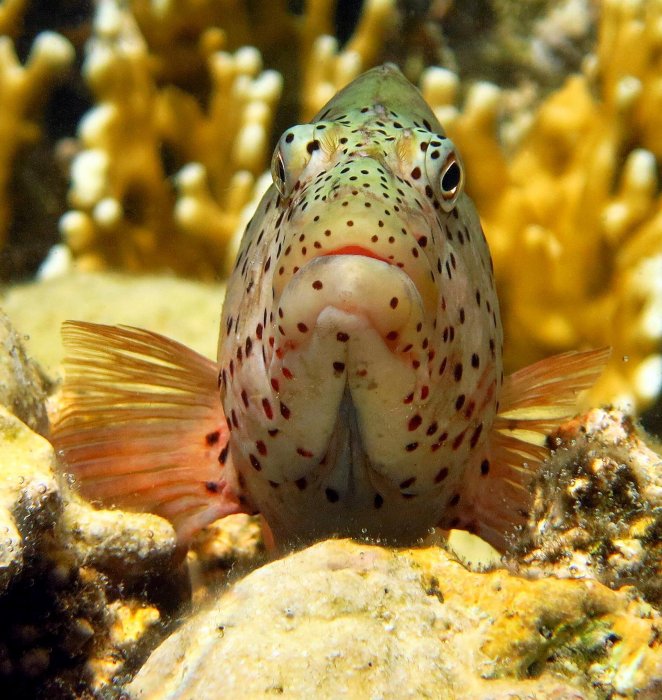 Credit: Peter Lanzersdorfer 2015
Thank you for your interest in participating in the SUB AQUA DiveCenter Photo Contest 2019.
Here you will find instructions of how to participate, and our terms and conditions for the contest.
We look forward to see your photos!
1. Send your best diving photo taken at any SUB AQUA DiveCenter in 2019 to
info@subaqua-divecenter.com
Tell us in the email:
- your full name
- your address (so that we can send you a prize if you win)!
- where was your photo taken?
2. The best submissions will be posted each Sunday in November 2019 to:
SUB AQUA DiveCenter's Facebook page
SUB AQUA DiveCenter's Instagram
3. Increase your chances to winning: Tag yourself on your picture and invite your friends to click on your photo to 'like' it or 'share' it
*Conditions of Participation*

§ 1. General Conditions
Participation in the contest "PHOTO CONTEST 2019" of the Facebook page and Instagram account, SUB AQUA DiveCenter, is only possible with the participation of these terms and conditions. The contest is not supported by Facebook and is not affiliated with Facebook. The organiser is SADC Ltd, based in the Republic of Maldives.

§ 2. Conditions of Participation
Anybody with a minimum age of 18 years can take part with the following exception:
Employees of the organiser and/or their relatives are excluded from participation.
Participation is only possible during the deadline mentioned below. The participant agrees with the participation that his/her name and photo will be published on the internet, with no further legal obligations or repercussions.

§ 3. Contest Details
The contest ends on 30 November 2019 at 23.00 CET. The top 3 photos from all those posted on 10, 17 and 24 November will then be re-shared on SUB AQUA DiveCenter's Facebook page on 1 December 2019 with time until Saturday 21 December 2019 at 23.00 CET to accumulate as many likes, shares and comments as possible. The overall winner (by most likes, comments and shares) will then be announced on the last Sunday of Advent, Sunday 22 December, and announced on the Facebook page of SUB AQUA DiveCenter on this day.
The winner will also be contacted by email at this time to confirm his/her address and prize winning details.

§ 4. Liability
Claims for compensation against the organiser, which are in connection with the competition, are - within the legally permissible - excluded regardless of the legal grounds, unless the organiser has intentionally or grossly negligent violated statutory obligations. Furthermore, the organiser is not liable for damages resulting from the impairment of availability of the photo contest online in the event of technical faults beyond their control and events of force majeure, or through attacks by third parties against the contest online.

§ 5. Copyrights
The participant assures that he/she has all the rights to the submitted photo, that has unrestricted exploitation rights of all parts of the photo, that the photo is free of third party rights and that no personal privacy rights are being violated in the representation of any persons. If one or more people are identifiable in the photo, it is inherently agreed in submitting the photo that all people agree the photo can be published online. The participant will ensure the above in writing if requested. If third parties nevertheless assert claims for infringement of their rights, the participant indemnifies the organiser from all claims. Photos edited and submitted may not contain any image parts from magazines, books, purchased CDs, and so on.

§ 6. Privacy
The organisergrants the highest possible data protection standard in the context of the competition and observes all relevant legal provisions in this regard. The organiser will not forward any personal data to third parties or sell address data. The organiser stores the personal data of the respective participant exclusively for the purpose of the competition. The participant, by submission of a photo to the photo contest, hereby expressly declares his / her consent to the storage and use of the personal data provided for the purpose mentioned above.

§ 7. Severability Clause
Should individual provisions of these conditions of participation be ineffective or there is a loophole, this shall not affect the validity of the remaining provisions. The ineffective or missing provisions are replaced by a provision which comes closest to the purpose of the contract and the statutory provisions.

§ 8. Jurisdiction/Applicable Law
For disputes, Republic of Maldives law applies exclusively. As far as legally permissible, the place of business of the organiser is agreed as place of jurisdiction. If the participant does not have a general place of jurisdiction in Republic of Maldives, or relocates the domicile abroad after the participation, the domicile of the organiser is also agreed as the place of jurisdiction.

§ 9. Contact
For questions regarding the conduct of this Photo Contest 2019 and the processing and use of personal data, please contact: info@subaqua-divecenter.com