Diving Maldives: The New Normal!
2022-05-15 08:15:56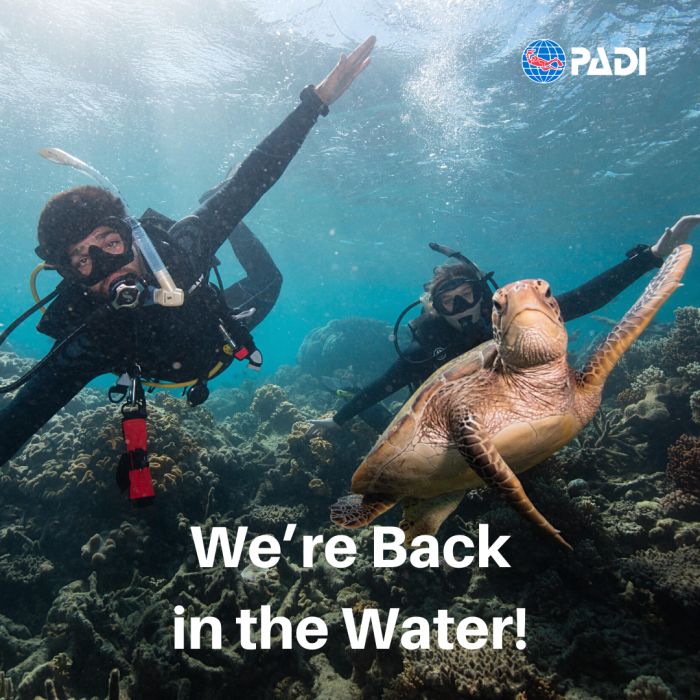 We're back in the water!

PDF Download :
Covid Health Declaration for Divers
Is the Maldives open for diving? Yes it is! From 1st November 2020,
SUB AQUA DiveCenter Angaga
is ready to welcome divers again.
*Latest update*
SUB AQUA DiveCenter Thulhagiri is also open
from 20 December 2020.
The Covid-19 pandemic has not been easy on any of us, least of all the people of Maldives, a country highly dependent on tourism but finally, we are able to open for diving. We hope you will join us!
Though no resort or dive centre can guarantee zero risk, implementing a proactive policy to manage and reduce the threat of Covid-19, and implementing it consistently, is believed to be key to reducing the risk of spreading this disease. This is where you can rely on us at SUB AQUA DiveCenter to make sure we are doing everything we can to make sure your diving experiences remain safe while also fun and enjoyable. We can't let Covid-19 spoil all the fun!
The resorts may have their own risk reduction policies in place and if you want to know what precautions are in place at the resort then you must contact your tour operator or the resort directly, but here are some precautions that we will be implementing at SUB AQUA DiveCenter and we ask you to respect these policies when diving with us. Hopefully they will be temporary and we can return to the 'old normal' in 2021 but for now...
PADI's 8 simple steps to reduce divers' risk to Covid-19
- These 8 steps are on display in our dive centres and we ask that you please read them carefully before diving with us.
Covid health declaration form for divers
- We will ask you to complete this form in addition to the usual diving medical waiver when you check in at the dive centre.
For the disinfection of scuba equipment, we are following the recommendations set out by PADI and
Divers Alert Network
. Social distancing underwater is not necessary so you can still dive safely with a dive buddy!
If you have any other questions, please do not hesitate to contact us directly via email to info@subaqua-divecenter.com
We will get back to you as soon as we can - please expect some delays while we are getting back to business, and also adjusting to the new normal we find ourselves faced with.
You can already
book your place today to dive with us
at SUB AQUA DiveCenter Thulhagiri after 20 December 2020!
Meanwhile if you want to dive before 20 December 2020,
SUB AQUA DiveCenter Angaga
is ready to welcome you today!