BOAT SHOW SPECIALS
2020-02-01 02:22:03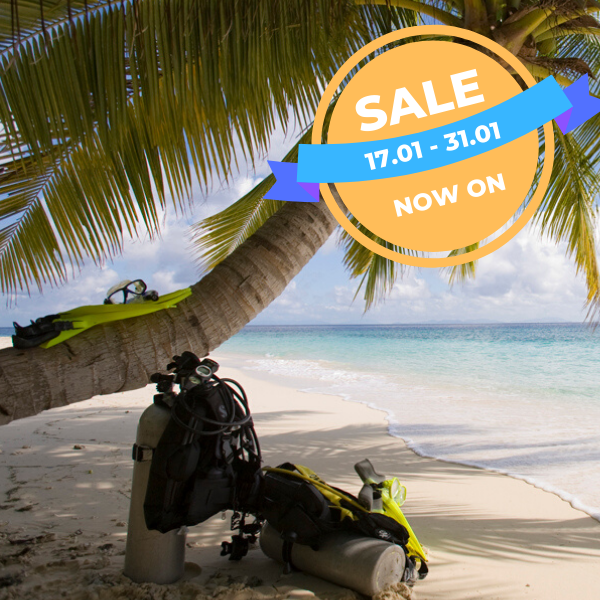 Maldives Diving Sale
BOOT 2020
, the largest European annual boat and water sports exhibition in Düsseldorf, is on from Saturday 18th January 2020.
This means
SUB AQUA DiveCenter January Special Offers
are also here already online from Friday 17th January 2020!
BOOT (Boat Show) is the largest water sport exhibition of its kind in Europe and annually it brings the best special offers for diving and water sports.
Staff at SUB AQUA DiveCenter are busy underwater in Maldives so we can rarely attend the Boat Show itself, but we welcome you online with these great diving discounts for our Maldives dive centers!
Bookable online from 17 January 2020 to 31 January 2020.
Book Now! Dive Maldives in 2020 with these
Maldives special offers
. The best diving deals for Maldives!
• 5 + 1 Dive Package (6 dives for the price of 5)
• 10 + 2 Dive Package (12 dives for the price of 10)
Book your dive package at SUB AQUA DiveCenter Thulhagiri
- North Male Atoll
Book your dive package at SUB AQUA DiveCenter Angaga
- South-Ari Atoll
Terms and Conditions
Dive packages are per person and non transferable.
The extra 1 or 2 dives included for free in the dive packages have no monetary value and cannot be redeemed when not used.
The dive packages are for dives only, including house reef dives. Equipment rental and/or boat fees will be charged extra at the dive center of your choice if required.
BOOT Special Dive Packages valid only upon check-in at Angaga or Thulhagiri Islands on or before 30 September 2020.
More Special Offers
Book your diving package in the Red Sea at Le Pacha Dive Center, Hurghada
Book your diving package in the Red Sea at Utopia