Canoe Rentals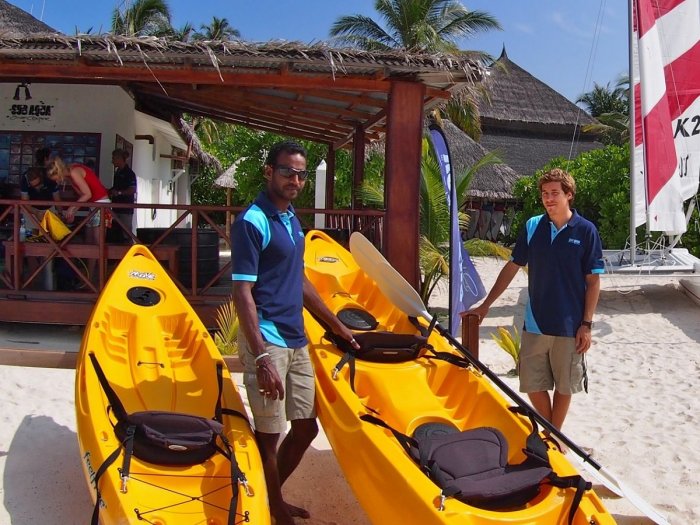 Kayak around Angaga Island



Why not take a relaxing paddle around the island in our single or double canoes? You can explore or with a friend. Either way you are sure to enjoy this activity across the calm turquoise waters of Angaga Island's lagoon.
• Single sit on top kayak
• Double sit on top kayak
Maybe you return from a dive and you still have energy that you want to burn off paddling around the island... or perhaps the idea of simply paddling out to sea, alone or as a couple, appeals to you. The water is so clear in Maldives you will be able to peer down on to the reef below from your canoe.
Take your snorkel equipment with you and you can even hop off the canoe to cool down and have a snorkel or swim. Please remember to hold on to the canoe so it does not float away!
Enjoy exploring the waters around Angaga Island on a canoe.