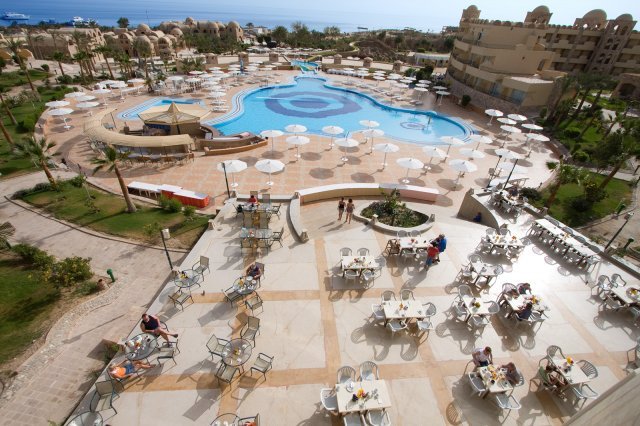 Sultana Restaurant Al Fresco dining option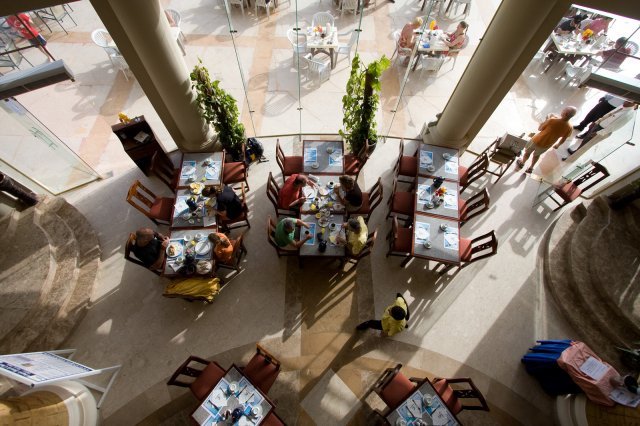 Sultana Restaurant indoor-dining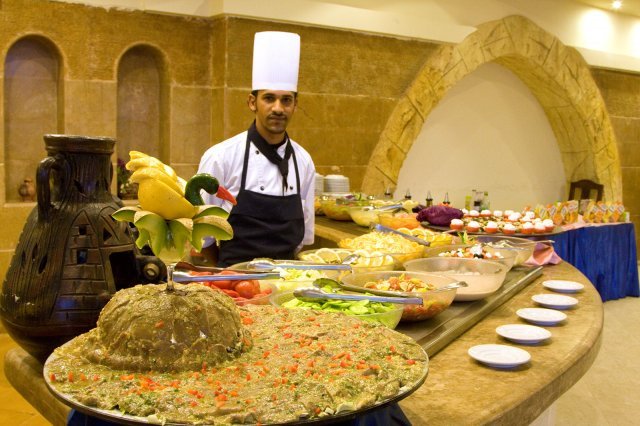 Dinner at the main restaurant buffet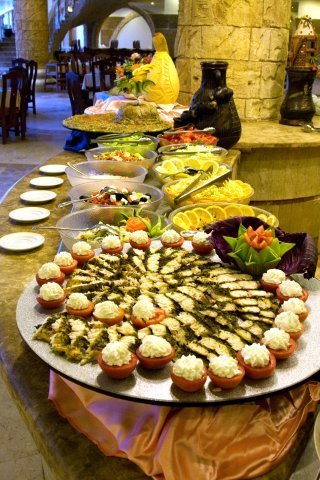 Delicious desserts at meal times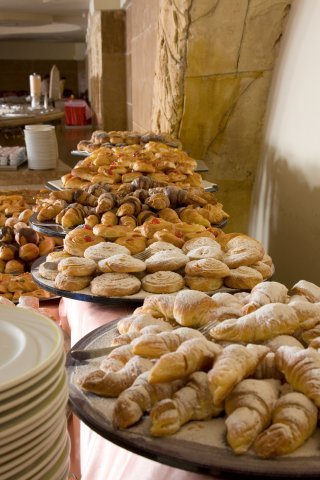 Sweet pastries at breakfast buffet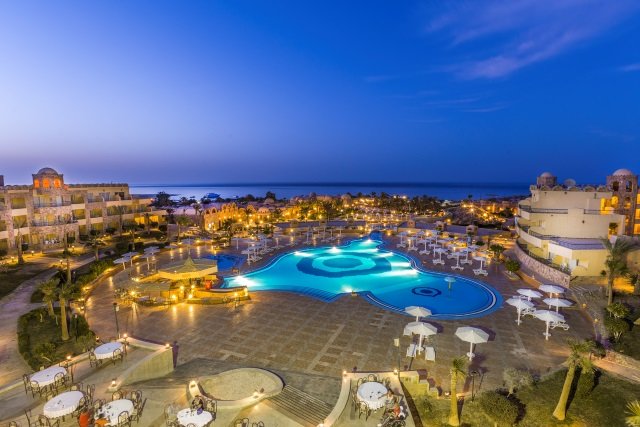 Night time dinner views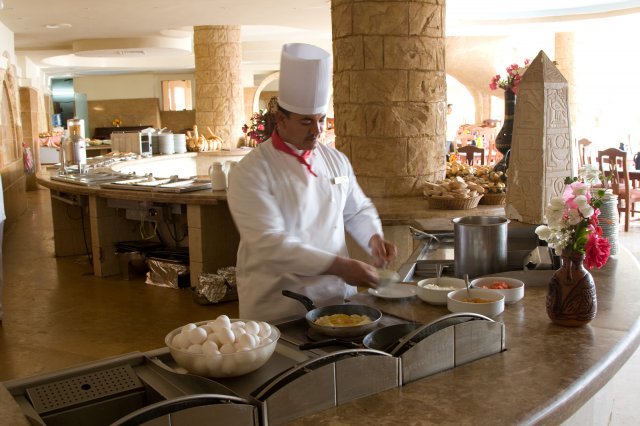 Breakfast chef to prepare your eggs as you like
Restaurant and Bars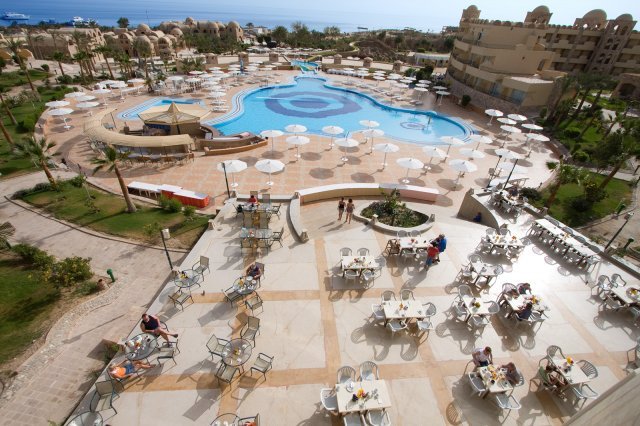 Sultana Restaurant Al Fresco dining option



Utopia Beach Club has 3 main dining areas; from traditional Egyptian buffets to a la carte European fine dining and special children's menus, all tastes can be catered for.
You may opt to go all-inclusive in which case meals are served 10.00 to 24.00 with 3 meals per day. In this case soft drinks, mineral water, locally produced beers, wines and spirits are all included. You will pay extra for international beers, wines and spirits. Or you can opt for a 'soft inclusive' option where alcoholic drinks are charged additionally.
There are also special dining experiences such as the weekly fisherman's hut candlelight beach dinner. You can sign up for these evenings on a case-by-case basis at reception.
Sultana Restaurant
Utopia Beach Club's main restaurant serves breakfast and dinner with the choice of outside seating by the pool with sea view, or inside seating.
El Almira Restaurant
This is built in traditional upper Egyptian-style architecture with an outdoor garden view terrace and has weekly themed dinners as well as a la carte menus.
El Fayrouz Beach Grill
For lunch guests only - an open buffet close to the relaxing comfort of Utopia Beach so you do not have to roam far from your sun chair.
Lagoon Beach Pool Bar
Also a lunch time spot for pizza and pasta dishes.
Shalel Pool Bar
Another lunch option directly on the pool side for those who prefer simple lunch fare such as hot dogs and hamburgers.
Fisherman's Beach Hut
During the summer months the beach is transformed into a seafood cabana! Guests can dine directly on the shore of the bay and enjoy a candlelight fresh seafood menu accompanied by the soothing tones of the local traditional Egyptian band.
Sunset Terrace Bar
Open 24 hours per day, here you can enjoy coffee and tea or cool refreshing drinks any time of day. Terrific views as the sun sets hence the name
Sunset Terrace Bar
.
Shisha Cafe
From 15.00 to 03.00 you can enjoy a tasty traditional Shisha pipe and Egyptian tea. This is also a popular place for guests to relax with an alcoholic night-cap.
Divers' Bar
Time for a Deco beer! Only
after
diving of course, but this bar strategically near to the dive center is the perfect place to unwind, exchange your diving stories, listen to some chill-out tunes and enjoy your ice cold post-dive beer.
Shorouk Sunrise Lobby Bar
The bar in the lobby at Utopia Beach Club is open from 10.00 to 24.00 daily. Start your day the right way with a cappuccino or espresso in this cosy, relaxing part of the hotel.