About iQ-DIVE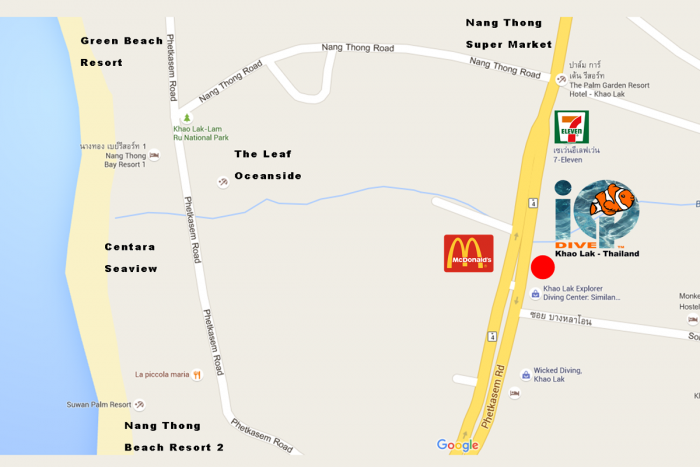 iQ-DIVE location map



SUB AQUA DiveCenter partner with iQ-DIVE in Khao Lak.
iQ-DIVE are an SSI Instructor Training Center located in the heart of Khao Lak Thailand. SUB AQUA DiveCenter have known the owners Ernst (Switzerland) and wife, Meaw (Thailand), for many years. In 2016 iQ-DIVE are celebrating 20 years of successful operation diving Thailand's west coast.
You will find iQ-DIVE around 60 minutes north of Phuket International Airport.
Khao Lak
is the perfect destination to relax, particularly for families and children. Pristine beaches, dense tropical rain forest, waterfalls and endless opportunities for outdoor activities such as canoeing the mangroves, hiking to nearby waterfalls and of course, scuba diving the Similan Islands!
If you are interested in scuba diving and snorkeling day trips to the famous Similan Islands, Ko Bon, Ko Tachai and Richelieu Rock then we can guarantee that iQ-DIVE will take care of you.
Pricing information can be found here.
Land tours and activities, plus whole range of scuba diving courses from beginner to pro level are also possible.
Although diving in Phuket is available year-round, the high season for Khao Lak and Similan Islands is mid-October to mid-May.
Opening hours (Oct to May) 09.00 to 21.00
Opening hours (May to Oct) 10.00 to 14.00, 16.00 to 20.00
Dive Center Khao Lak Prices
- Diving packages and diving courses