Maldives Angaga - Kuda Rah Tila
2017-10-09 12:08:49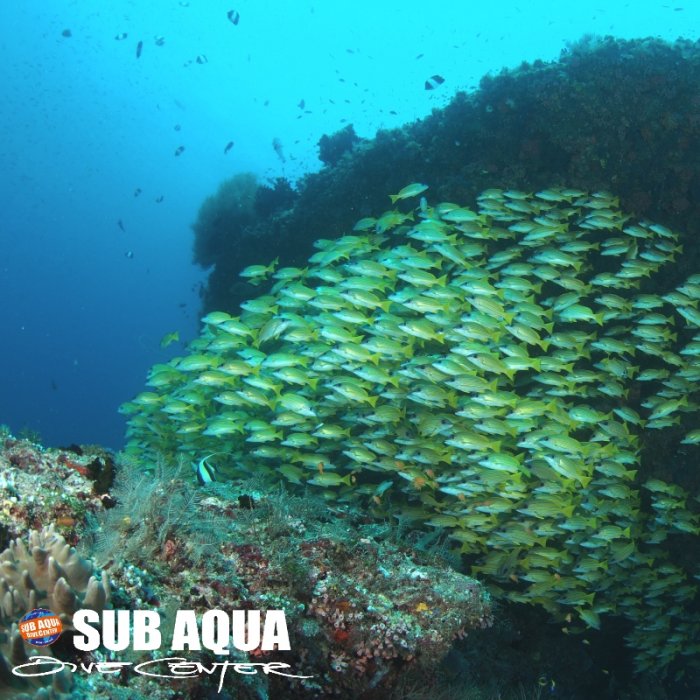 Popular dive site of South Ari-Atoll
.
The famous Kuda Rah Tila is split into a big main reef and two separate smaller blocks at the north side. On the west side of the main reef is an amazing arch-way that invites you to dive through! To the East, there is a large picturesque overhang at 24m.
The entire reef is covered with stunning soft corals with imposing gorgonians in sections.
The top of the reef is quite deep, ranging from 14-16m so it is important that divers are aware of their no-decompression limits and air consumption. Due to the location of this Tila, there can be currents and it is important to descend rapidly to make sure you do not miss the dive site! The safety stop is then done in blue water as drift off the Tila at the end of the dive.
Here, you can watch jack fish and tunas hunting the smaller reef fish such as fusiliers and snappers. Keeping an eye in the blue is worth it for the chance to see napoleans, barracudas, eagle rays and sharks. Honeycomb morays have been found here with cleaner wrasse giving them a tickle. This is also one of the few dive sites in Maldives where the yellow trumpet fish is sighted.