Dive Sites - Hurghada (Le Pacha)
2016-09-18 12:54:57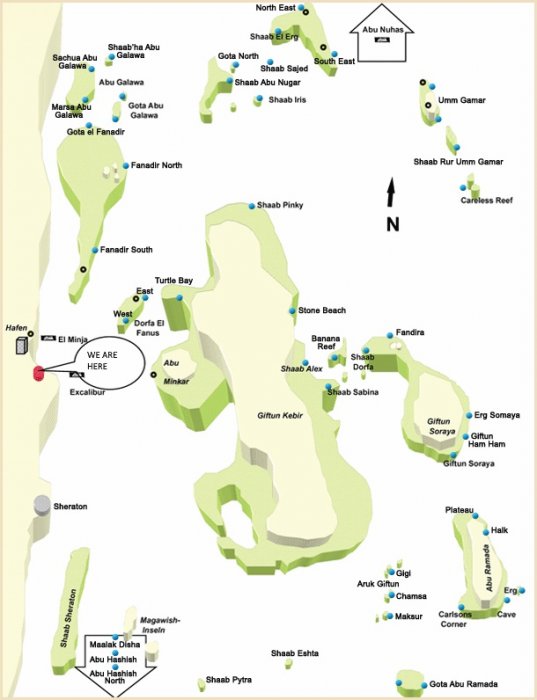 Dive Sites of Hurghada area
There are 50+ fantastic Red Sea dive sites accessible from the dive center at Le Pacha Resort in Hurghada. Daily dive sites are chosen each day to be well-suited to the divers on board.
Superb wreck diving - regular trips to Thistlegorm wreck and the wrecks of Abu Nuhas in the north as well as Hebat Allahâ in Hurghada. Full day trips and early-morning trips available.
More information on all Hurghada dive sites:
Umm Gamar
Gota El Fanadir
Gota Abu Galawa
Gota Abu Nugar Nord
Shaab el Erg North West
Shaab el Erg North East
Shaab El Erg South East
Shaab Rur Umm Gamar
Careless Reef
Giftun Stone Beach (Hamda)
Shaab Sabina
Shaab Dorfa
Banana Reef
Erg Somaya
Giftun Ham Ham
Giftun Soraya
Abu Ramada Plateau
Turtle Bay
Abu Ramada South (Carlsons Corner)...