GREAT DISCOUNTS ON SIMILAN ISLAND LIVEABOARDS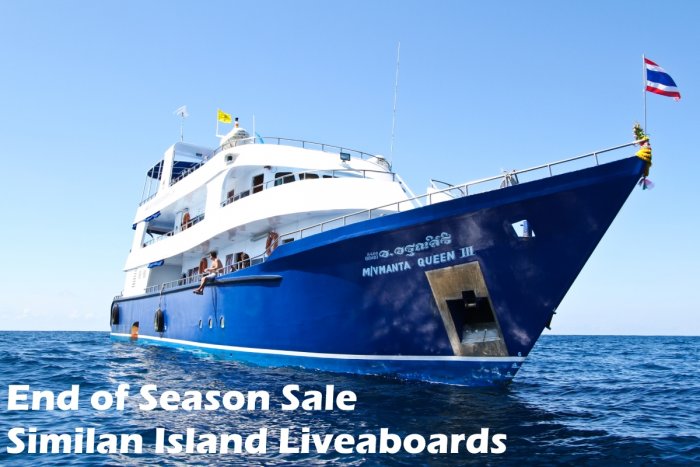 End of season sale for Manta Queen fleet. All available spaces on trips departing from 15th April to 15th May 2017 have been reduced by 4000...
READ MORE >>
DIVE WITH WHALE SHARKS TRIP REPORT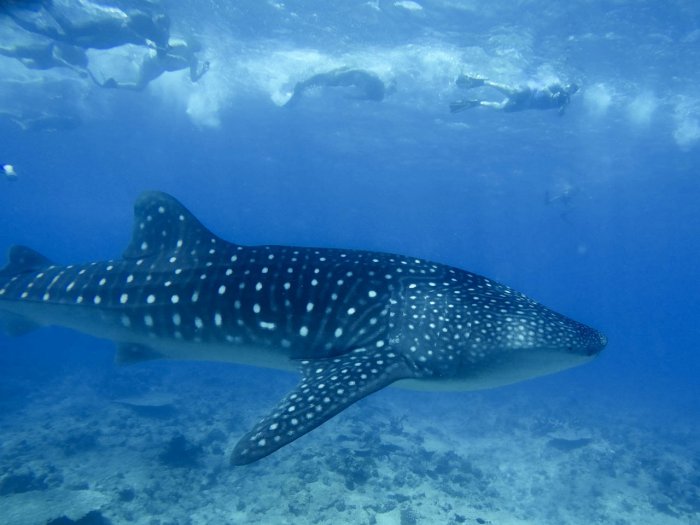 Excited to see a whale shark today... I hope! The staff at SUB AQUA DiveCenter did tell us there is no guarantee but whale sharks are year...
READ MORE >>
ANGAGA'S MALDIVES MANTA ID PROJECT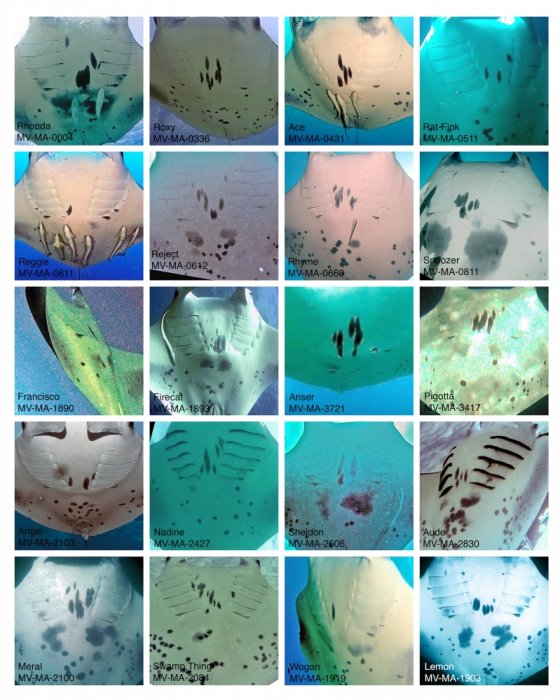 The Maldivian Manta Ray Project (MMRP) was founded to learn more about the life cycle, population dynamics and habitat usage of the Maldives...
READ MORE >>
MALDIVES DIVING TERMS EXPLAINED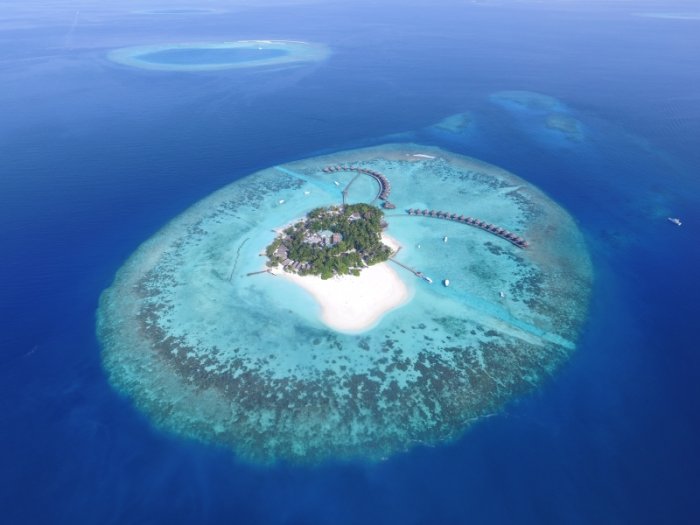 What is an Atoll? What is a Tila? What is a Kandu? When you are researching scuba diving in Maldives it can become confusing. Local Diveh...
READ MORE >>
REVIEW: SCUBA DIVING AND SNORKELING NORTH MALE ATOLL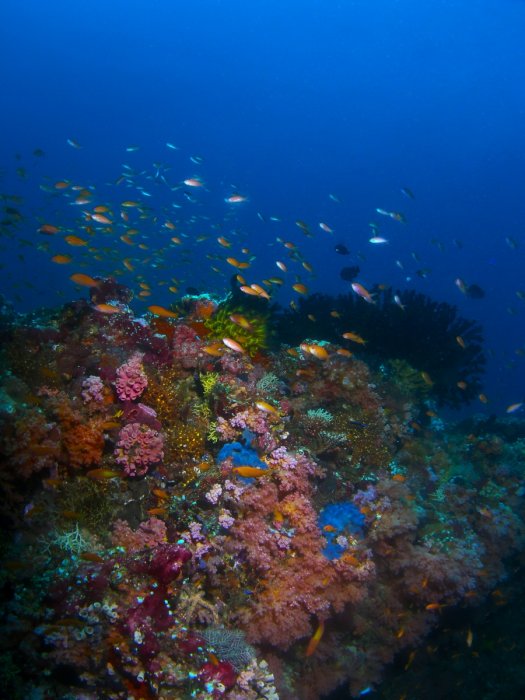 Where is the best diving in the Maldives? Always a tough question to answer. Ari Atoll, and particularly South Ari-Atoll, is the most re...
READ MORE >>
TRAVEL AND DIVING INSURANCE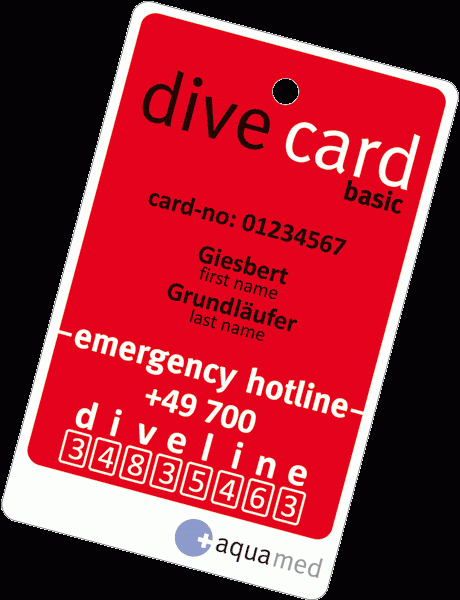 We recommend that all divers have their own travel and diving insurance. In the very unlikely event of a problem, treatment for diving accid...
READ MORE >>
SCUBA DIVING IN MYANMAR (BURMA)
Only open to tourism since 1997, Myanmar offers some of the best diving in the world. It is relatively untouched and you will encounter far ...
READ MORE >>
SCUBA DIVING FOR BEGINNERS: 5 TIPS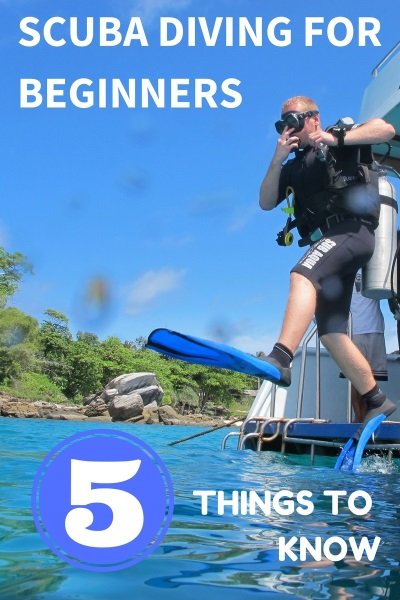 Scuba diving when you have never breathed underwater before can seem like a daunting task. Probably best not to think about it too much. Or ...
READ MORE >>
RESTORING CORAL ON ANGAGA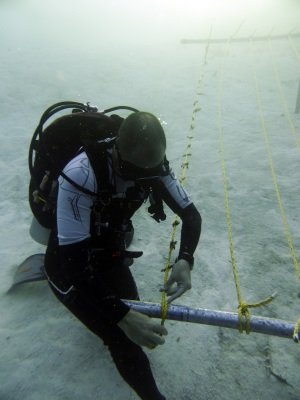 About Coral Lines At SUB AQUA DiveCenter Angaga we are rehabilitating the reef by nursing corals on lines. This is a method proving success...
READ MORE >>
EASTER SPECIAL DISCOUNT MALDIVES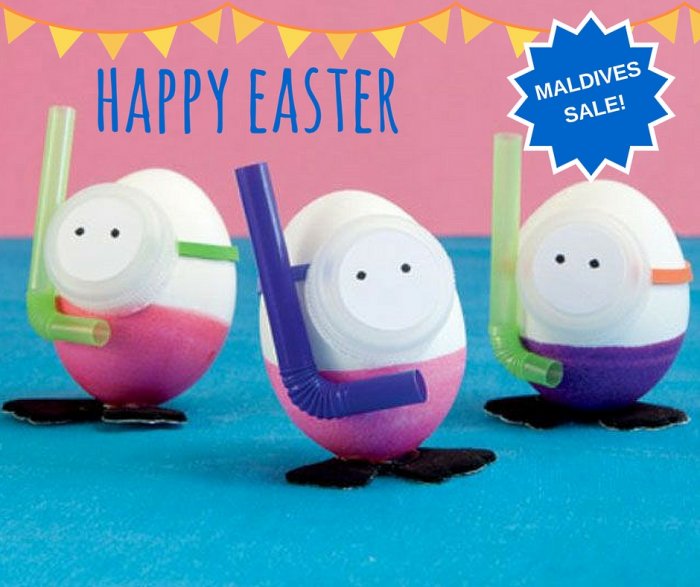 Discount diving packages for Maldives this Easter! SUB AQUA DiveCenter Angaga Island: • Book 5-dive package online and receive 1 hour ...
READ MORE >>
HOW DEEP WILL I SCUBA DIVE FIRST TIME?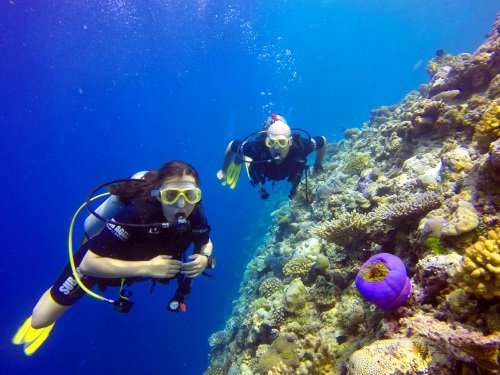 How deep will we dive? Do you feel pressure underwater? Questions instructors hear a lot from first time scuba divers... How deep will w...
READ MORE >>
IS IT DARK UNDERWATER? DO I NEED A LIGHT TO SCUBA DIVE?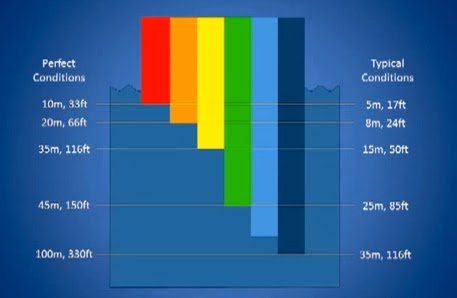 Is it dark underwater? What can I see while scuba diving that I cannot see snorkeling? Is scuba diving and snorkeling the same? These are qu...
READ MORE >>
BUOYANCY BASICS PART 1: WHY IS BUOYANCY IMPORTANT?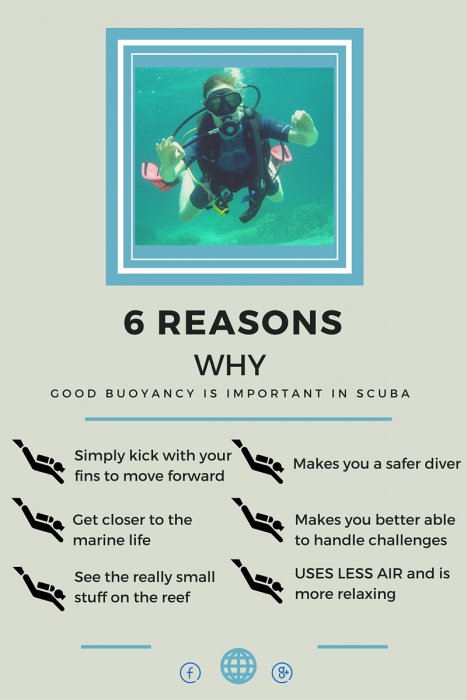 Very often a diver will come up after a dive and ask us: Why was this dive so tiring? Or even more often: Why did I use up my air so fast? ...
READ MORE >>
BUOYANCY BASICS PART 2: POSITIVE OR NEGATIVE?
Ok, so now you've read the first article of our Buoyancy Basics series, and know that establishing and keeping neutral buoyancy underwater i...
READ MORE >>
BUOYANCY BASICS PART 3: HOW DO I CORRECT MY BUOYANCY WHEN SCUBA DIVING?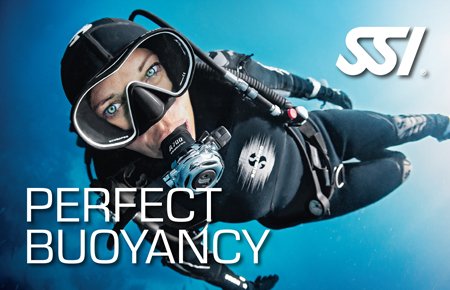 By now you have probably read our first two articles of the Buoyancy Basics series. Part 1: Why is buoyancy important to scuba divers? Par...
READ MORE >>
BUOYANCY BASICS PART 4: SCUBA DIVING AND CORRECT WEIGHT
In the first and second part of the blog you read about why keeping neutral buoyancy while scuba diving underwater is so important, and how ...
READ MORE >>
BUOYANCY BASICS PART 5: SCUBA, BUOYANCY AND TRIM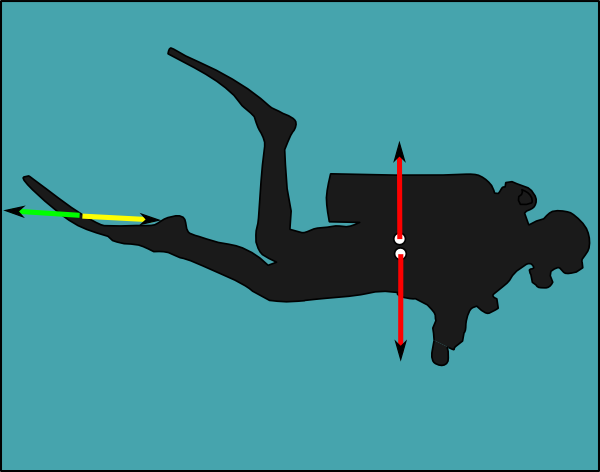 We have talked about the importance of using the right amount of lead weights while you dive, and how too much weight can actually make it v...
READ MORE >>
MONSOON SEASONS IN MALDIVES - THULHAGIRI ISLAND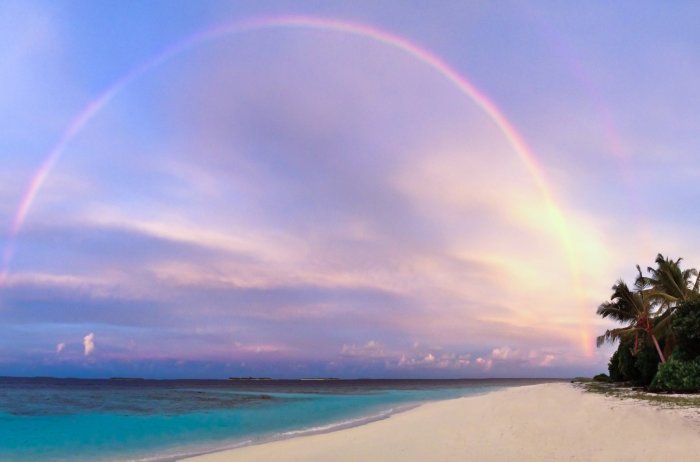 In the Maldives the year is divided into two main seasons, also called monsoons. Monsoons are dictated by the direction the wind is blowing...
READ MORE >>
PERFECT SCUBA DIVING HOLIDAYS THIS CHRISTMAS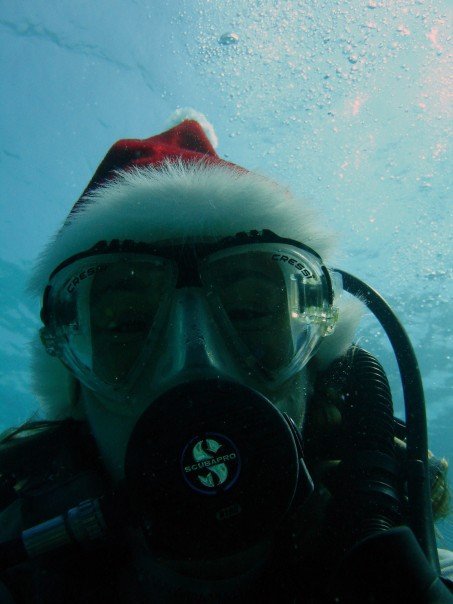 Looking for a winter escape? Want to do something different this Christmas? Christmas is a great time to go scuba diving. Forget the hust...
READ MORE >>
10 NIGHT DIVING TIPS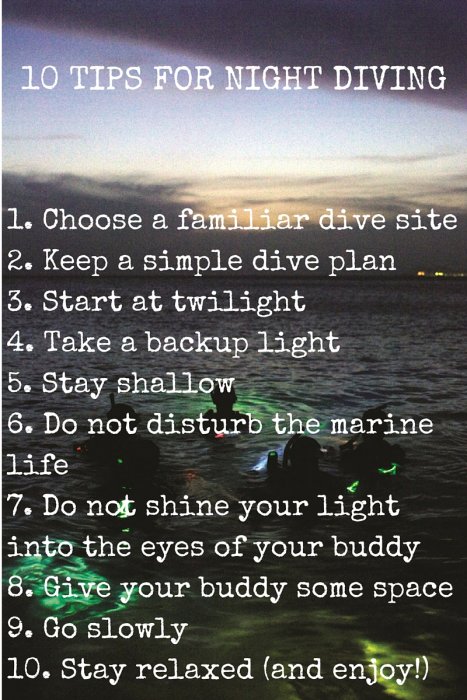 Night dives. You either love them or you hate them. We have made it easier with these 10 night diving tips for beginner night divers, or for...
READ MORE >>
WHAT IS FLUO DIVING?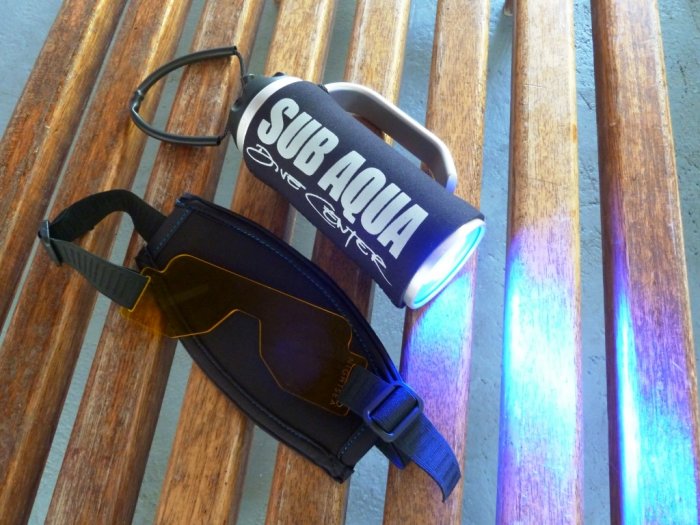 FLUO diving is the latest craze in scuba diving. Special lights and a mask filter reveal a completely different underwater world to what you...
READ MORE >>
THAILAND LIVEABOARDS IN REVIEW

Liveaboard diving in the Similan Islands is some of the most famous diving in the world. You get to see the best of Thailand's dive sites ...
READ MORE >>
MALDIVES DIVING: ORIENTATION DIVE
All divers coming to a SUB AQUA DiveCenter in Maldives will be asked to complete an 'Orientation' dive with us, also known as a check di...
READ MORE >>
MANTIS SHRIMP FACTS: MIGHTY!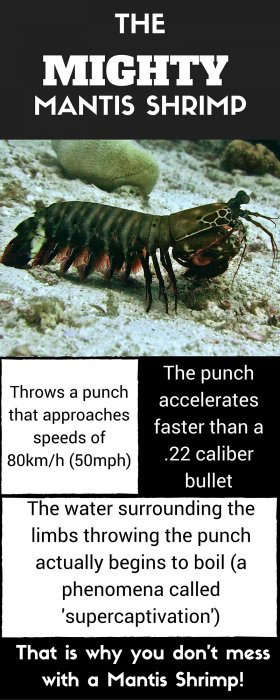 Mantis shrimps are incredible. They are so small and yet so mighty. While looking for one simple mantis shrimp fact to share with fellow-di...
READ MORE >>
WILL MY EARS HURT WHILE SCUBA DIVING?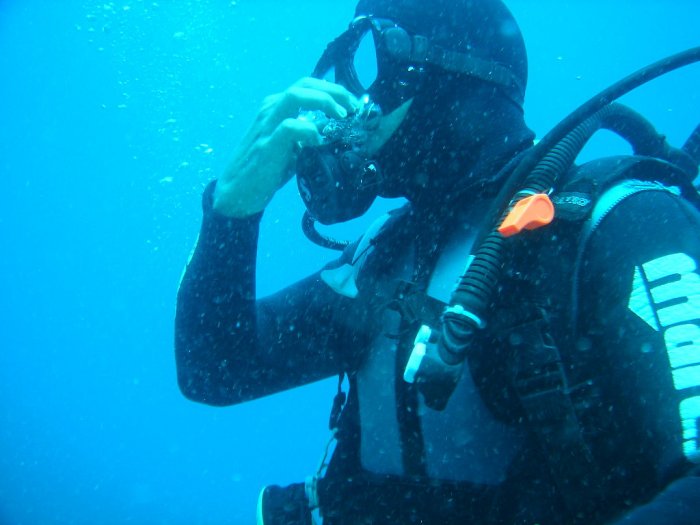 My ears hurt when I snorkel. Will my ears hurt while scuba diving? Some questions instructors hear a lot from first time scuba divers... ...
READ MORE >>
GALAPAGOS - A DIVER'S REPORT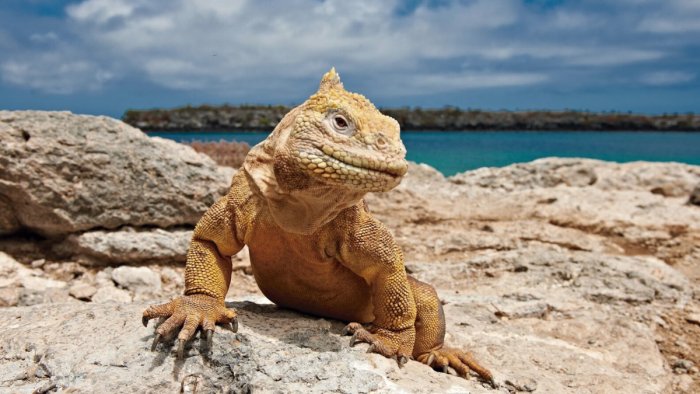 Diving the Galapagos Islands is a unique once-in-a-lifetime opportunity. 2017 will mark my 21st year as a scuba diver. Throughout my scub...
READ MORE >>
UNDERWATER PHOTOGRAPHY TIPS FOR THE BEGINNER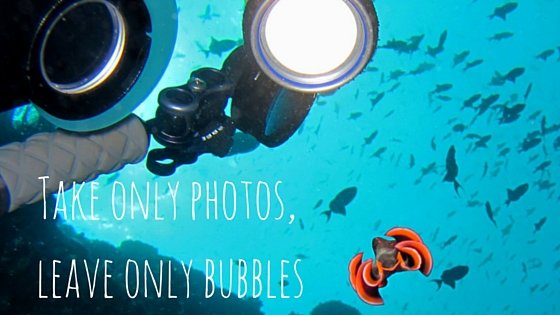 The best underwater photography tip is: Take only photos, leave only bubbles. But what about the rest? If you are just starting out w...
READ MORE >>
ADOPT A DIVE SITE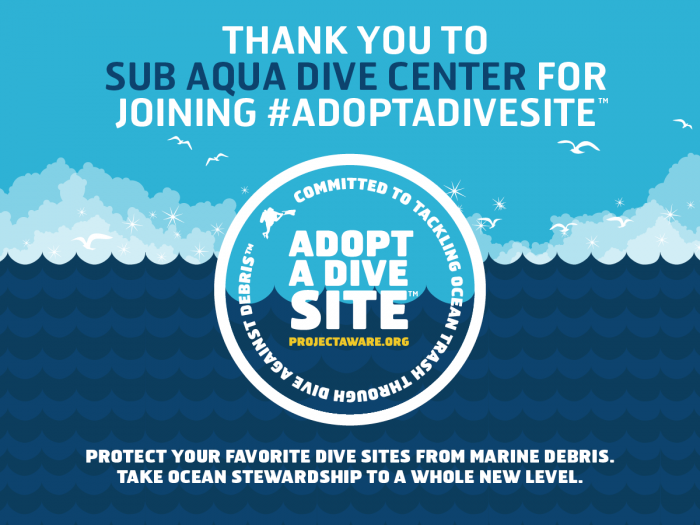 Sub Aqua DiveCenter have joined together with Project Aware in their latest initiative, Adopt A Dive Site. Launched on Earth Day (22nd Ap...
READ MORE >>
BEST PLACE TO DIVE WITH WHALE SHARKS - MALDIVES & THAILAND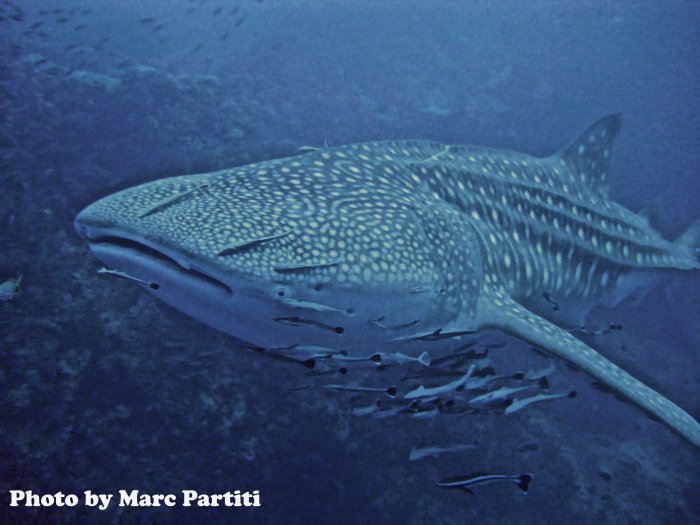 Can you see whale sharks in Thailand? The answer is yes you can... and not only in the Similan Islands since you can also see them local ...
READ MORE >>
I AM NOT A SWIMMER. CAN I SCUBA DIVE?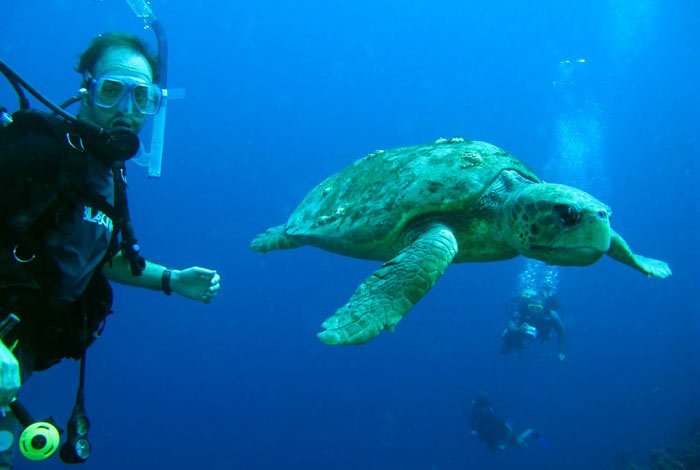 Do I need to swim to scuba dive? Must I know how to swim before I can scuba dive? These are typical questions asked on a regular basi...
READ MORE >>
BENEFITS OF DIVING NITROX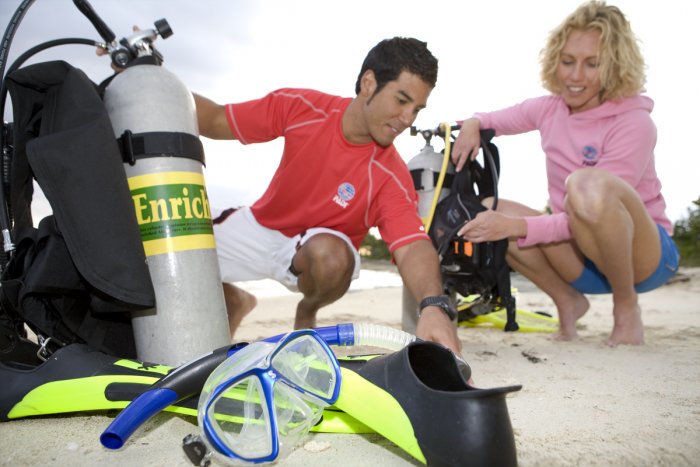 There are many benefits of diving on Nitrox (Enriched Air). There are also risks and certain considerations when diving on Nitrox. Here ...
READ MORE >>
OCTOPUS OF MALDIVES - FACTS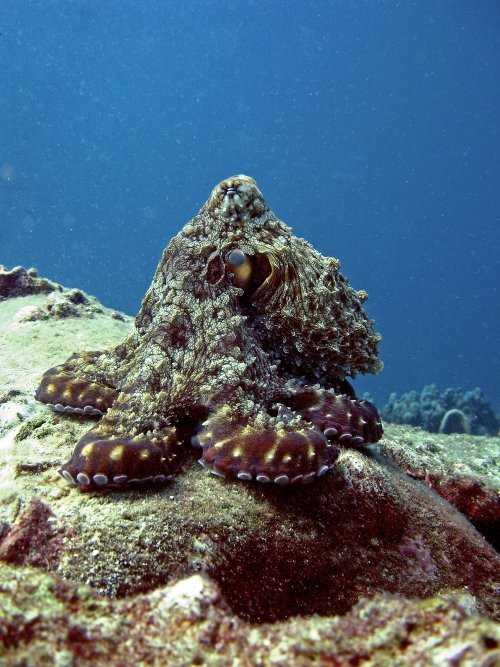 An octopus in Maldives can literally change colour before your very eyes! At SUB AQUA DiveCenter on Thulhagiri island in Maldives we were ...
READ MORE >>
HOUSE REEF DIVING MALDIVES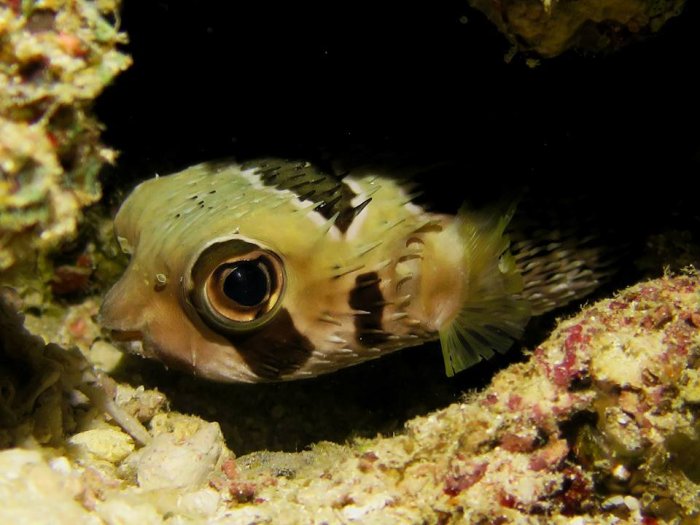 The best thing about a diving holiday in the Maldives – beach meets house reef! You do not have to go far for some great diving and snor...
READ MORE >>
5 BAD SCUBA HABITS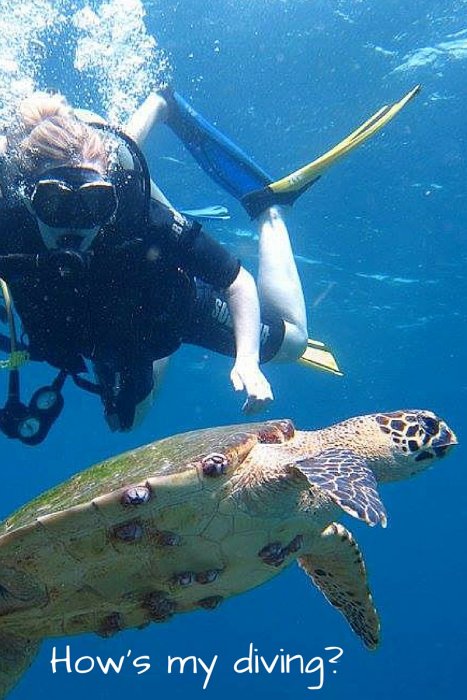 The more dives you do, the more you see it and it is not always the beginners making mistakes. More often than not it is the more experience...
READ MORE >>
WHERE CAN I SEE MANTA RAYS IN MALDIVES?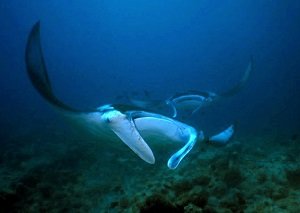 Almost everyone who comes to this island nation has heard that "there are Mantas in Maldives". Snorkeling or diving with them is usually hig...
READ MORE >>
ANGAGA CORAL RESTORATION - UPDATE JANUARY 2017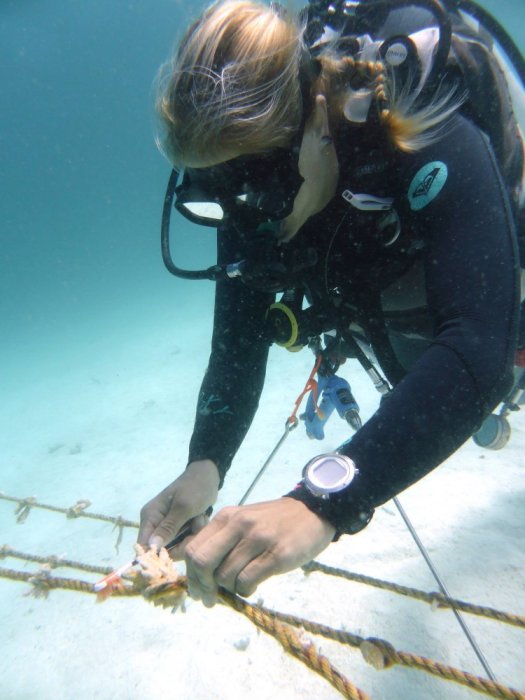 In October 2016, SUB AQUA DiveCenter on Angaga started a coral nursery project. The aim was to rehabilitate the reef by nursing corals on li...
READ MORE >>
WHAT IS INCLUDED IN THAILAND LIVEABOARD PRICES?
All Thailand liveaboard prices as quoted include the following: Accommodation on board, hotel transfers, all meals, snacks and fruits, dr...
READ MORE >>
POPULAR THAILAND DIVING - LIVEABOARDS!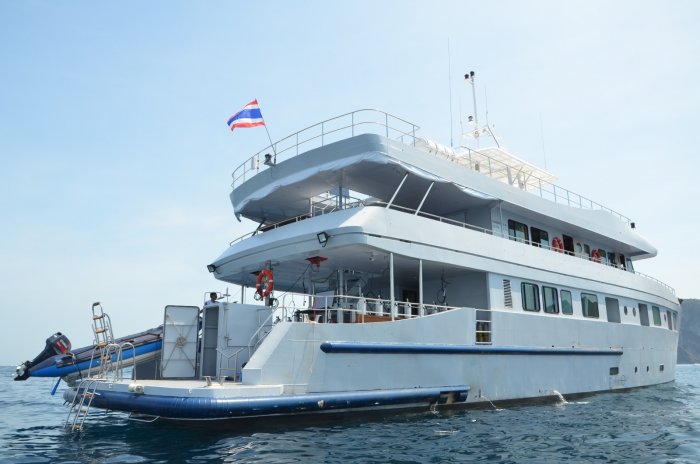 Thailand is one of the most popular destinations for scuba diving holidays. This is no surprise! Its geographical location is ideal for dive...
READ MORE >>
SUB AQUA DIVECENTER PROTECTS ANGAGA HOUSE REEF
Coral reefs worldwide are under threat. We know that. We all know that. Rising temperatures, crown of thorn invasions and also drupella snai...
READ MORE >>
LEARN TO DIVE? CAN I TRY SCUBA IN MALDIVES?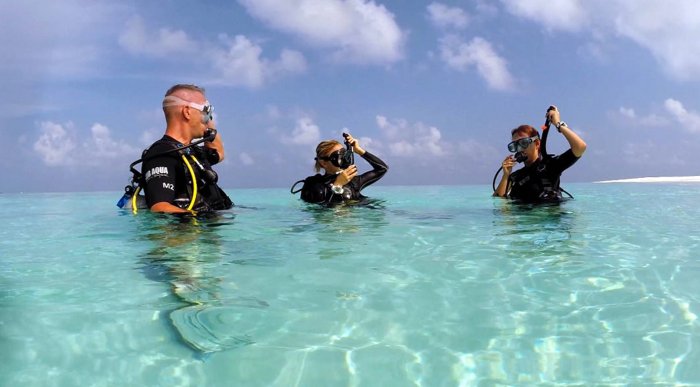 Maldives is world-famous for diving, and many people who travel to this paradise would like to also see the marvelous underwater wonderland....
READ MORE >>
SUB AQUA DIVECENTER PHUKET CLOSES - KEEP DIVING THAILAND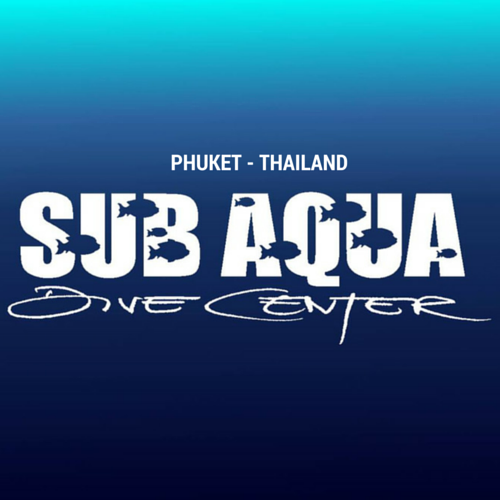 SUB AQUA DiveCenter Phuket closed its doors on 30th June 2016. Many were shocked to hear of the closure but ex-Dive Center manager Kerry Le...
READ MORE >>
BOAT SHOW SPECIALS
Play Now! BOOT 2017 in Düsseldorf is almost here. This means SUB AQUA DiveCenter BOOT Special Offers are also here. BOOT (Boat Show) i...
READ MORE >>